As the medical industry continues to grow, medical equipment and devices are becoming more advanced to handle harsh chemicals, drugs and temperatures. Choosing the right seal for medical applications is critical for overall device performance.
Medical seals are used in various applications, including medical pumps, IV components, feeding devices and implant material. The purpose of medical seals is to protect both people and devices from harmful leakage. They are applied when liquids or gases are pumped, drained, transferred, contained or dispensed.
There are many factors to keep in mind when choosing the proper seal for a medical device. Here are some of the top factors to consider when making the decision.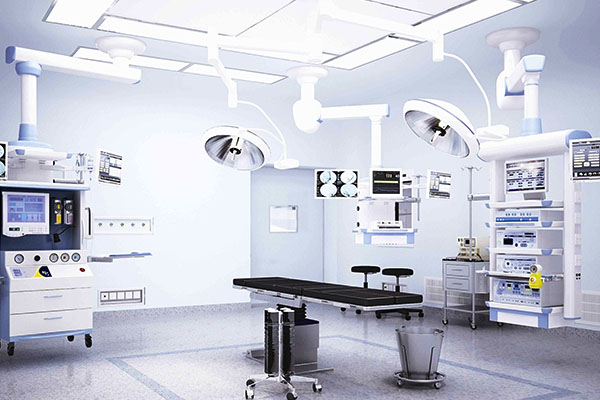 Choose the right elastomer material.
In order to choose the right seal, you need to first understand the application at hand. You should consider potential contact, temperature, motion, pressure and how long the seal needs to last.
Medical seals must demonstrate resistance to harsh, toxic chemicals. There may be specific quality requirements for the seal's elastomer material. In order to withstand and ensure chemical resistance, it is important that the seal is manufactured from elastomers with the highest performance and quality. Apple Rubber uses Liquid Silicone Rubber, Viton® Fluoroelastomer and Ethelyne-Propylene. These elastomers have improved chemical resistors, excellent heat resistance and low permeability to gas.
Be aware of biocompatibility.
Medical devices do not always come in contact with living tissue. However, when devices and seals do touch human tissue and other vital substances like bodily fluids, drugs or medical fluid, it is important to note the biocompatibility of the sealing compound.
Biocompatibility means that the properties of materials are biologically compatible and do not give off a reaction or response to a living tissue. To assure that no reactions will occur during a medical application, it is critical to assess the biocompatibility of the seal and choose a material based on the application type and function.
Some materials have impurities.
It is always crucial to consider the impurities of the sealing material. Over time, impurities can leach out of the seal with toxic or carcinogenic matter. In medical applications where devices and seals are directly in contact with human tissue, sometimes even implanted, it is extremely important to be aware of the potential toxicity of a material. For this reason, engineers should choose a sealing material with little to no impurities.
Under the same light, it is important to note if the material should be subjected to sterilization. For applications involving contact with living tissue, the entire medical device should be sterile to prevent infection.
Want to talk more about medical seals?
Send an Email to continue the conversation. yokey@yokeyseals.com
---
Post time: Mar-02-2022