No Seam Grey Rubber Coated Flat Timing Belt
Product Detail
Product Tags
1. High quality
2.Excellent heat and oil resistance
3.Excellent abrasion resistance
4.long life
5.have the complete mould of every size(A,B,D,C,O(M)/Z,SPA,SPB,SPC.3V.5V.8V.AA,BB,CC,and Banded belt and agricultural belt).
HIGH FL EXIBILITY AND DURABILITY
IMPORTED ARAMID CORE, STRONG TENSIL E ABILITY
WITH ANTI- SLIP, WEAR - RESISTANT, CAN ENHANCE THE PRODUCT TRANSPORT FRICTION
HIGH FLEXIBILITY AND DURABILITY
Semi-Automatic PET Bottle Blowing Machine
Bottle Making Machine Bottle Moulding Machine
PET Bottle Making Machine is suitable for
producing PET plastic containers and bottles in all shapes.
Our commitment to continuous research and development has resulted in the most efficient rubber timing belts to date. Thanks to their significantly reduced weight, our complete rubber timing belts are easier to install and replace. Say no to lubrication for metal wear. Say "yes" to increased energy efficiency.
* Technologically advanced composite materials, including fiberglass tensile cord, elastic teeth and backing plate, and nylon face.
* Fiberglass tensile rope provides high strength, excellent flex life and high elongation resistance.
* Elastic backing protects the rope from environmental contamination and frictional wear.
* 8MGT, 14MGT: Electrostatic conductivity in accordance with ISO 9563; compliant with Directive 2014/34/EU- ATEX.
* Neoprene body provides protection against dirt, grease, oil and moisture.
* Nylon tooth surface provides a durable surface for extended service life.
* Low friction nylon tooth surface protects tooth surface from wear.
* PowerGrip® GT®3 exceeds HTD® in tooth ratchet resistance.
* Precisely molded and precisely spaced flexible teeth.
* Temperature range: -30°C to +100°C (-22°F to +212°F).
* Compact, lightweight, cost-effective actuator.
* High tooth jump resistance.
* No lubrication required.
* Low operating noise.
* 2MGT, 3MGT, 5MGT spacing: perfect for GT® profile pulleys.
* 8MGT, 14MGT pitch: Perfectly matched with HTD® profile pulleys.
* 5MGT, 8MGT, 14MGT available in PowerPainT™ construction on demand.
* 2MGT, 3MGT, 5MGT, 8MGT, 14MGT pitches available.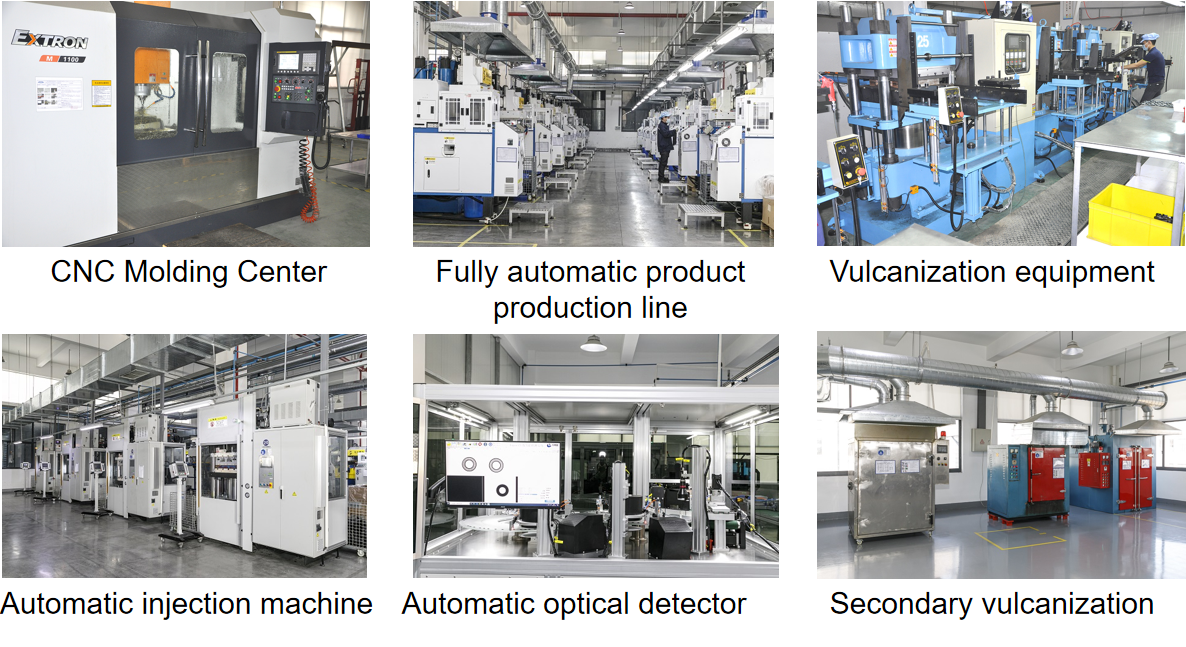 ---
Previous:
China wholesale Dust Seal Pricelist – Heat Resistant FKM FFKM Rubber O-Ring Brown/Black Rubber Seal O-Rings – Yokey
---
Write your message here and send it to us