High temperature&wear resistant PTFE oil seal
Product Detail
Product Tags
Advantages of PTFE oil seal
1. Chemical stability: almost all chemical resistance, strong acid, strong base or strong oxidant and organic solvents are not affected.
2. Thermal stability: the cracking temperature is above 400℃, so it can work normally in the range of -200℃350℃.
3 wear resistance: PTFE material friction coefficient is low, only 0.02, is 1/40 of rubber.
4. Self-lubrication: PTFE material has excellent self-lubrication performance, almost all viscous substances can not adhere to the surface.
What are the advantages of PTFE oil seal compared with ordinary rubber oil seal?
1. Ptfe oil seal is designed with wide lip power without spring, which can work normally under most working conditions;
2. When the shaft rotates, it automatically generates an inward thrust (the pressure is higher than the ordinary rubber oil seal), which can prevent the flow of fluid;
3. Ptfe oil seal can be suitable for no oil or less oil working environment, low friction characteristics after shutdown, compared with ordinary rubber oil seal is more widely used;
4. Ptfe seals can seal water, acid, alkali, solvent, gas, etc.;
5.PTFE oil seal can be used at a higher temperature of 350℃;
6. PTFE oil seal can withstand high pressure, can reach 0.6~2MPa, and can withstand high temperature and high speed.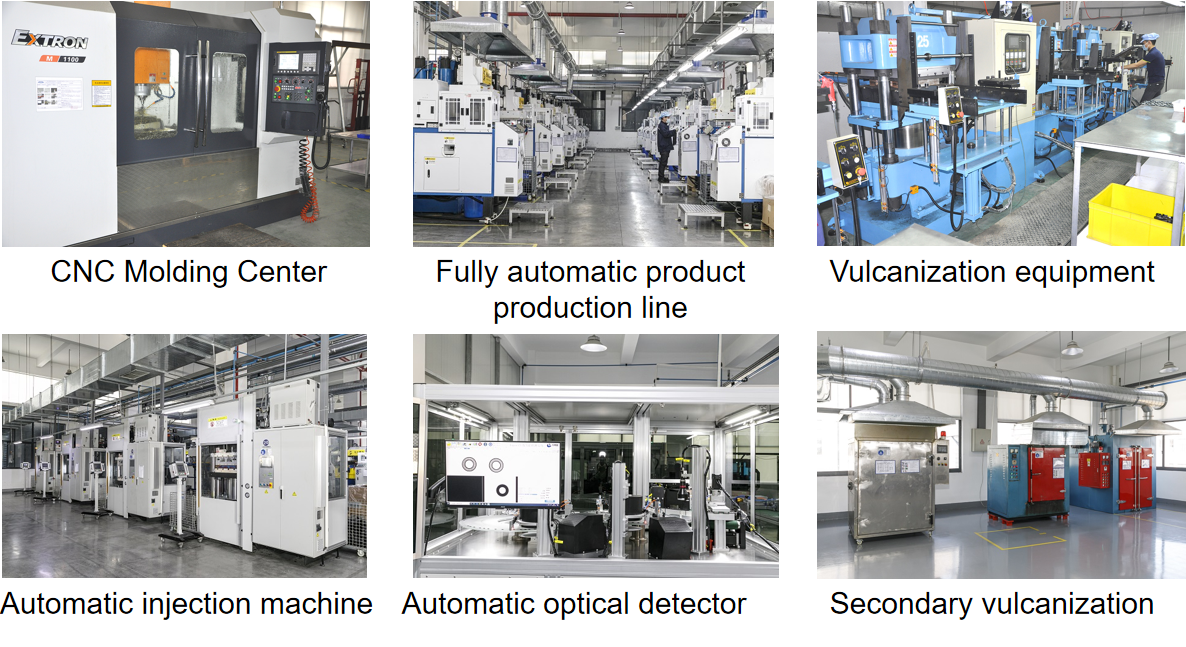 excavators, engines, engineering machinery equipment, vacuum pumps, crushing hammers, chemical treatment equipment and various professional, the equipment is especially suitable for traditional rubber oil seal can not meet the application.  
---
---
Write your message here and send it to us
Related Products