High quality Sealing Rubber X-Ring
Product Detail
Product Tags
Different Material Rubber Parts
Silicone O-ring Gasket
1. Name: SIL/ Silicone/ VMQ
3. Working Temp.: -60 ℃ to 230 ℃
4. Advantage: Excellent resistance to Low temp. heat and elongation;
5. Disadvantage: Bad performance to tear, abrasion, gas, and Alkaline.
EPDM O-ring
1. Name: EPDM
3. Working Temp.:-55 ℃ to 150 ℃
4.Advantage:Excellent resistance to Ozon ,Flame, Weathering.
5.Disadvantage:Poor resistance to Oxygen Ated-solvent
FKM O-ring
FKM is a better grade compound which is well suited for prolonged exposure to oils at high operating temperatures.
FKM is also good for steam applications. Operating temperature range is -20℃ to 220℃ and is manufactured in black,white and brown. FKM is phthalate free and also available in metal detectable/x-ray inspectable.
Buna-N NBR Gasket O-ring
Abbreviation: NBR
Common Name:Buna N, Nitrile, NBR
Chemical Definition:Butadiene Acrylonitrile
General Characteristics:Waterproof,oilproof
Durometer-Range (Shore A):20-95
Tensile Range (P.S.I):200-3000
Elongation (Max.%):600
Compression Set:Good
Resilience-Rebound:Good
Abrasion Resistance:Excellent
Tear Resistance:Good
Solvent Resistance:Good to Excellent
Oil Resistance:Good to Excellent
Low Temperature Usage (°F):-30° to - 40°
High Temperature Usage (°F):to 250°
Aging Weather-Sunlight:Poor
Adhesion To Metals:Good to Excellent
Usal Hardness range:50-90 shore A
1. Has good solvent, oil, water and hydraulic fluid resistance.
2. Good compression set, abrasion resistance and tensile strength.
Not recommended for using in highly polar solvents such as acetone, and MEK, ozone, chlorinated hydrocarbons and nitro hydrocarbons.
Usage: fuel tank, grease-box, hydraulic, gasoline, water, silicone oil, etc.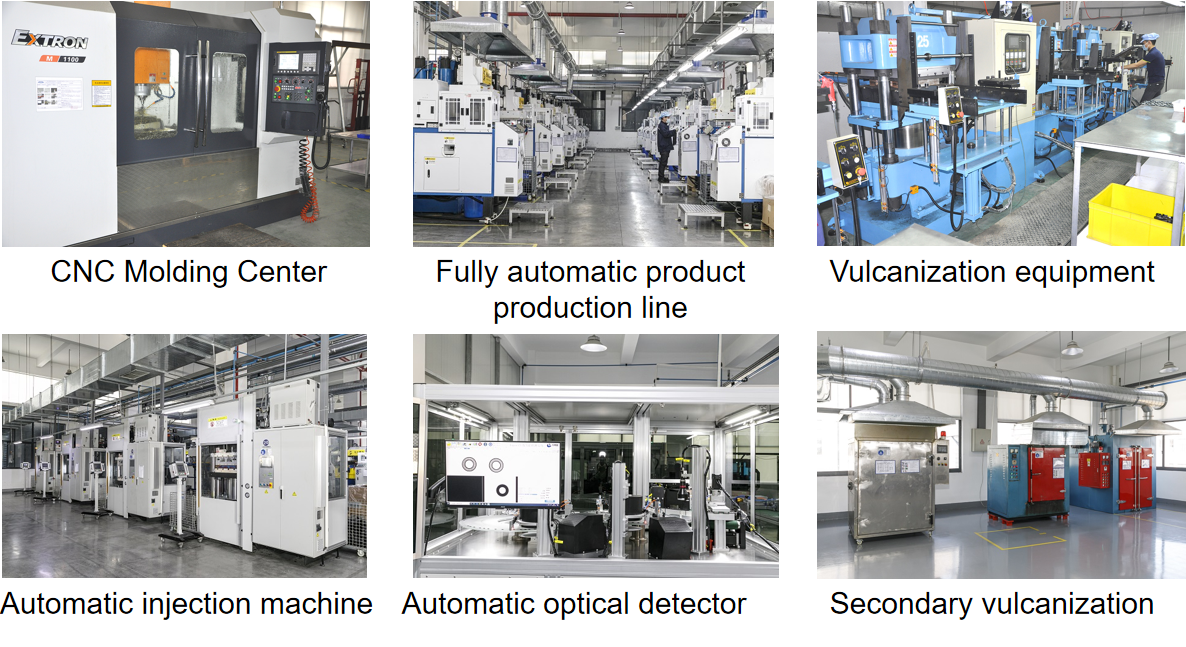 ---
Previous:
Chemical resistant PTFE coated O-rings
---
Write your message here and send it to us